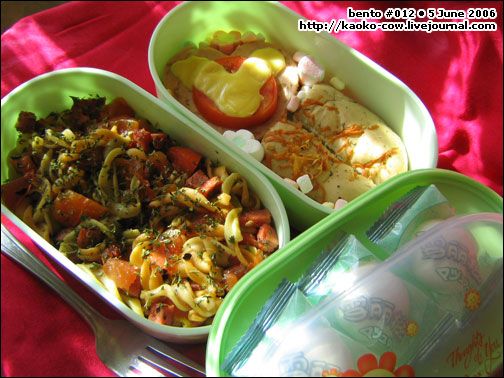 Top tier: A heart-shaped open-faced sandwich (mushroom lyoner with fresh tomatoes and melted cheese atop whole wheat bread), some pesto bread sticks (really yummy, specially when fresh from the bakery), with a couple of flower, star-printed, and mini-marshmallows.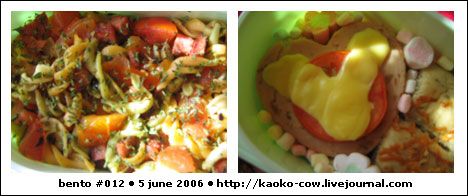 Bottom tier: Tri-colore fusilli with Hungarian salami, fresh tomatoes, and chilli pepper flakes in olive oil.
Bonus: A couple of green tea-filled marshmallows tucked under the cover compartment. Yep, I still have some from the bag I bought a week ago, I'm definitely trying to make them last.